Purple jute rope (treated, 6mm)
Regular price

Sale price

$27.00 USD

Unit price

per
Our coloured rope is sourced from Ogawa in Japan, a household name for shibari rope around the world. Much like our own rope this rope is light, fast and easy to handle.
Information & specs:
jute rope, factory dyed purple

single-ply

6mm diameter

7.5m lengths

Treated (singed, oiled and softened)

Ends: overhand knots

Source: Ogawa (Japan)
Share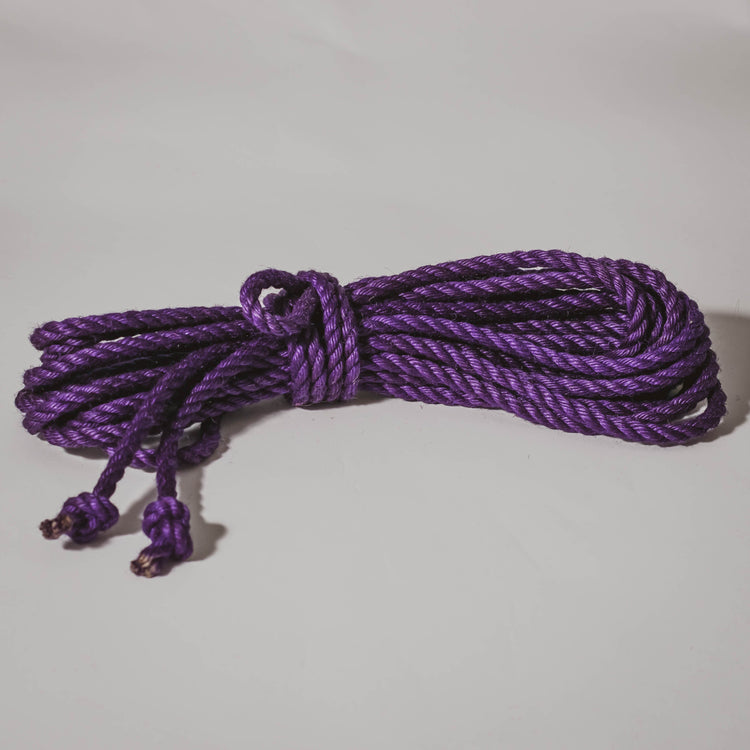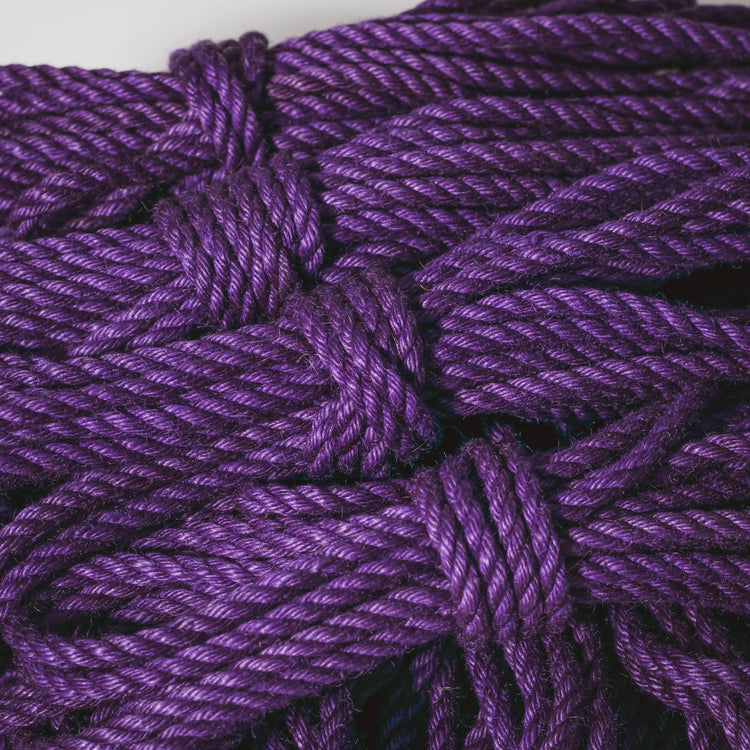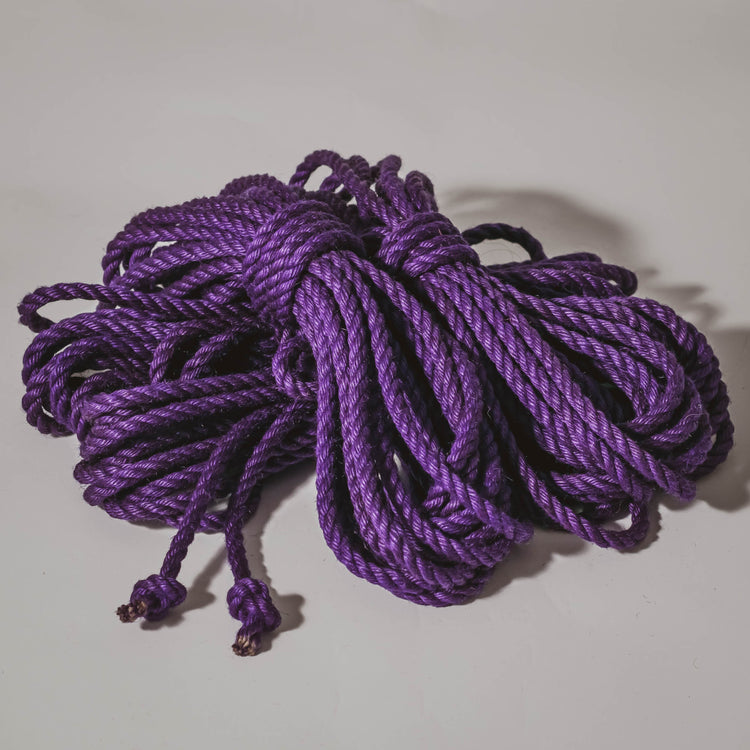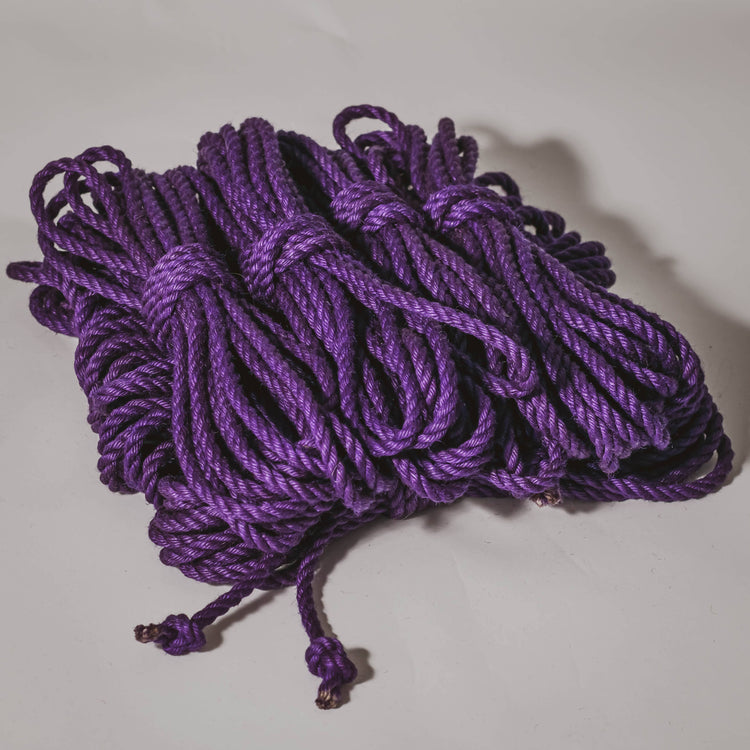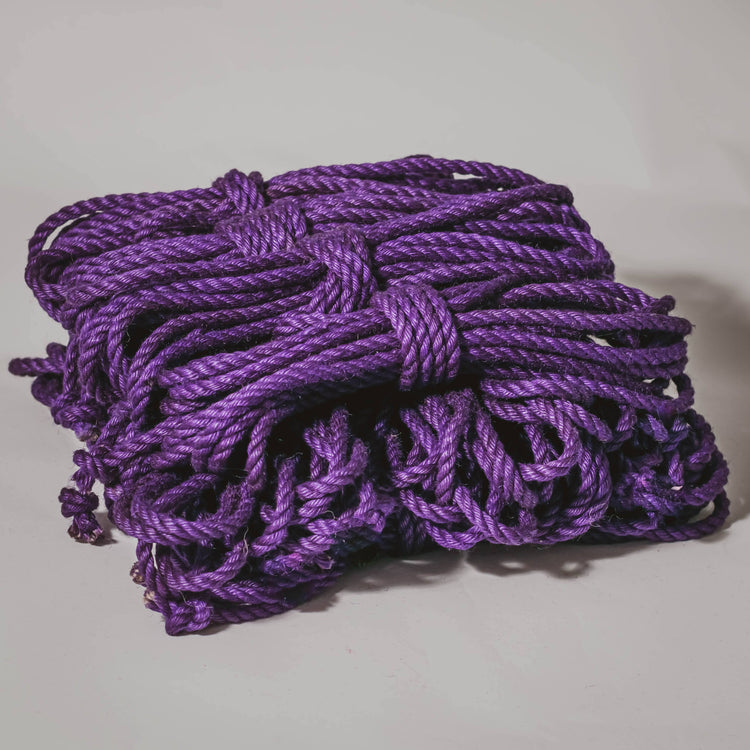 little disappointed
These ropes are beautiful, but still VERY rough and seem almost completely untreated. The ends are tied off and fraying a little, exposing the undyed inside of the rope which really loses the aesthetic of a more professional looking rope that I was looking for. I would still recommend them to anyone looking for jute, just be prepared to retreat them when you receive them. Perhaps buy some rope goo.
Your ropes are definitely treated, but even treated ropes can feel rough in the beginning. They should break-in within a few uses. Dyed ropes do tend to require a little more maintenance (particular re-oiling) in the beginning.
All the ropes we sell are finished with simple 'stopper knots', which are just overhand knots. We recommend re-tying this knot using the frayed ends once the ropes settle (after a few weeks or months).
Purple jute rope
Rope was very good quality and beautifully colored. Shipping was fast. Thank you!
Needs some breaking in still, other than that love the rope
The rope still tends to fall appart in some places when using it but that is something to be expected in new rope.
So I guess I just have to use it a lot 🤪😈
Looks great.
Tip: When ordering large quantities, I would like to see it in a nice bag, makes the unpacking evenore exiting
Thanks for the feedback. Moving forwards we've decided to include a cotton back with all orders of six or more full-length ropes. I also want to do a series of blog posts on rope maintenance.
Lovely rope, well packaged and great delivery.