Miumi-U Teaches Shibari
Regular price

Sale price

$20.00 USD

Unit price

per
This is the shibari tutorial book we recommend. It is clear, concise, with lots of detailed step-by-step photos of the quintessential shibari patterns. This is great supporting material if you have attended our classes in the studio and want to remember what you have learned.

This book shows you HOW TO DO Japanese Rope Bondage. This book sets out to show how you can tie your partner in the way it is taught by a Japanese mistress, Miumi-U. The book starts with the basic ties and goes on to use them in more sophisticated play sessions. Miumi-U prepared these lessons with Kao, her bondage partner, who has performed with her many times in Tokyo Shibari clubs. You will learn to: tie single and double column ties, tie quick releases, tie a chest harness with and without crossovers, tie legs in different ways, dress your model in a Japanese cloth and more.
Paperback format.
116 pages, with clear colour images.
Share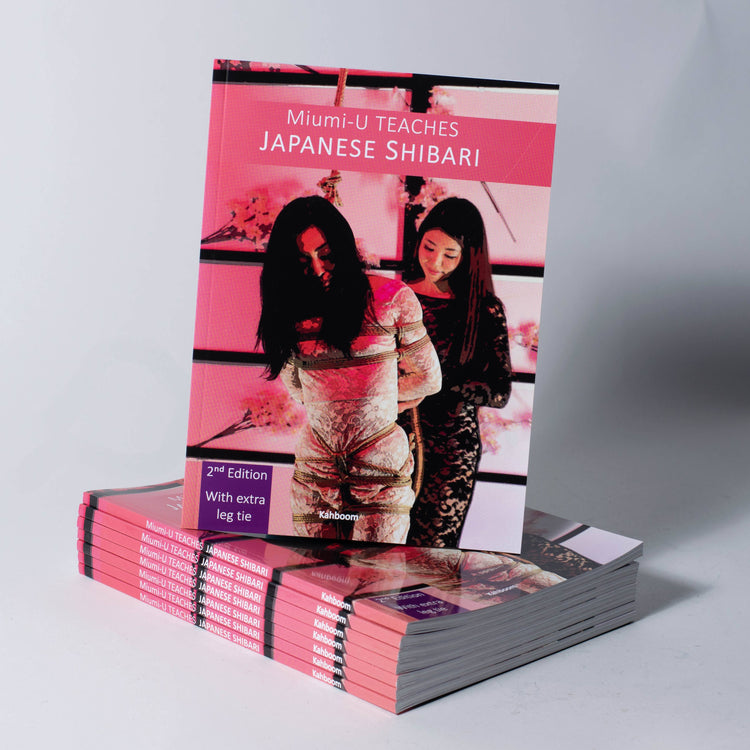 Miumi-U Teaches Shibari
A very useful and well laid out book. While youtube videos are fine one is forever hitting pause, and repeating, to catch exactly how someone tied in a particular way. Here you can take your time. Both the photographic layout and tutoring are a lovely combination of the practical and the erotic. Shibari is nothing without both.
Nice for more intimate play
Has great tutorials for more intimate play.
Top quality and fast shipment!
I was looking for a set of rope that would get me started my studies, by talking to a friends of mine I found out about this site. I have to say that I am really glad that I did! Amazing quality on the ropes and here there is a lot you get for the money! Also the shipmrnt was good and fast! I will for sure be their customer from now on! If you are looking for rope stop here, you just found the best shop for it!