Cotton Play Ropes
Regular price

Sale price

$15.00 USD

Unit price

per
Cotton ropes are great for casual play, on the floor (or bed), as they're softer than jute from the get-go. Whether it's at home behind closed doors or at a party, cotton ropes are perfect for having some fun without worrying about maintenance or damage.

As well as being a cheaper option, cotton rope can be easily washed in the washing machine or by hand, making it useful for more intimate play.

Be aware that cotton is a lot stretchier than jute and while this means it has a lot more give, it also means knots and frictions compact a lot more under tension. 

We don't recommend them so much for full suspension, but they are perfect for partials and bedroom play.

We definitely recommend having a pair of EMT shears on hand, as per usual.


Material: cotton
Type: 3 Strand twisted (not braided)
Colour: variety of colours
Do not need treatment
Washable
Length: 10m (except green and yellow ropes which are 7.5m)


Share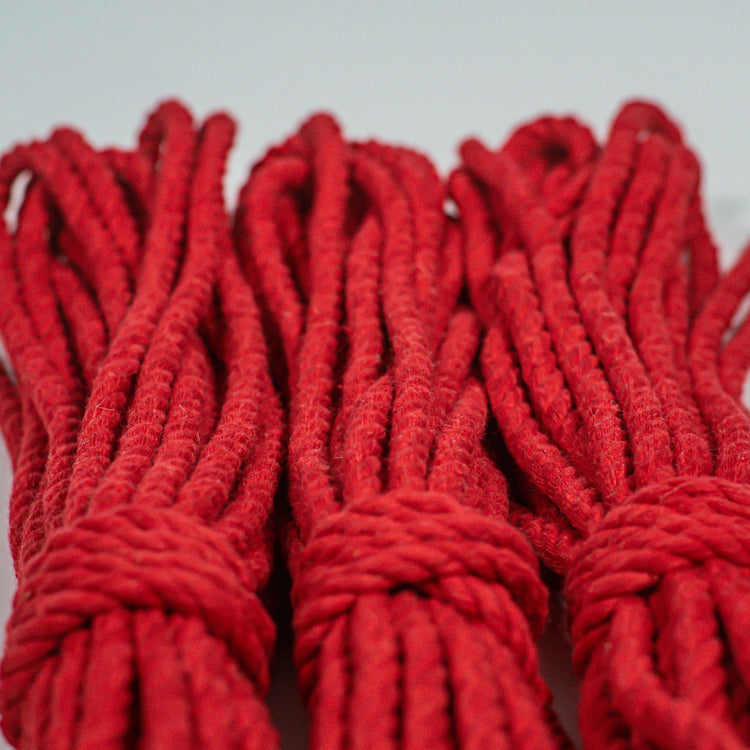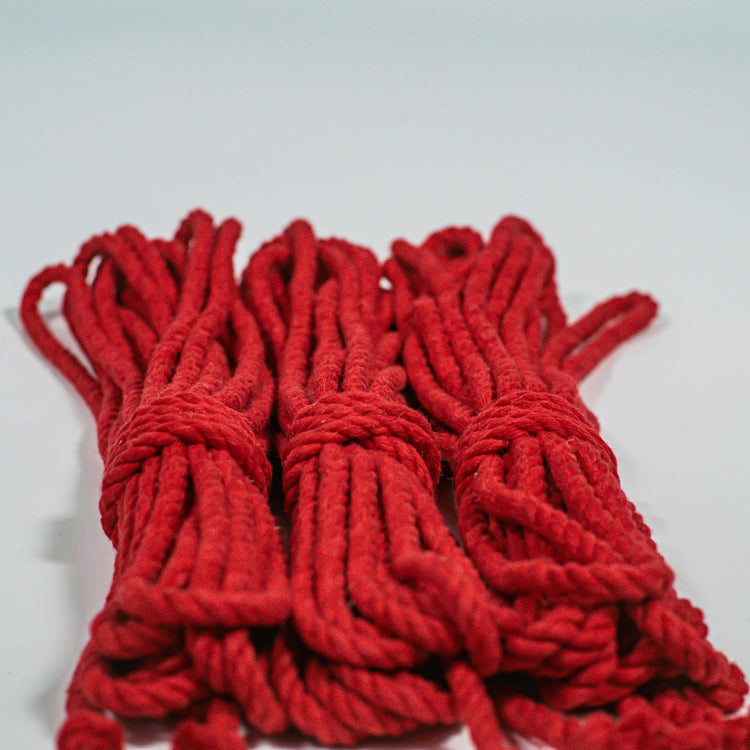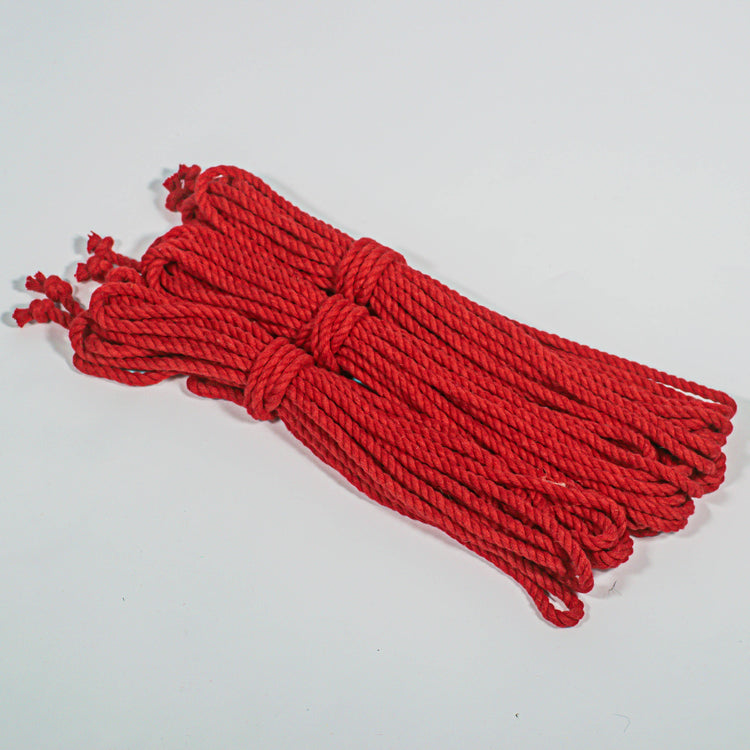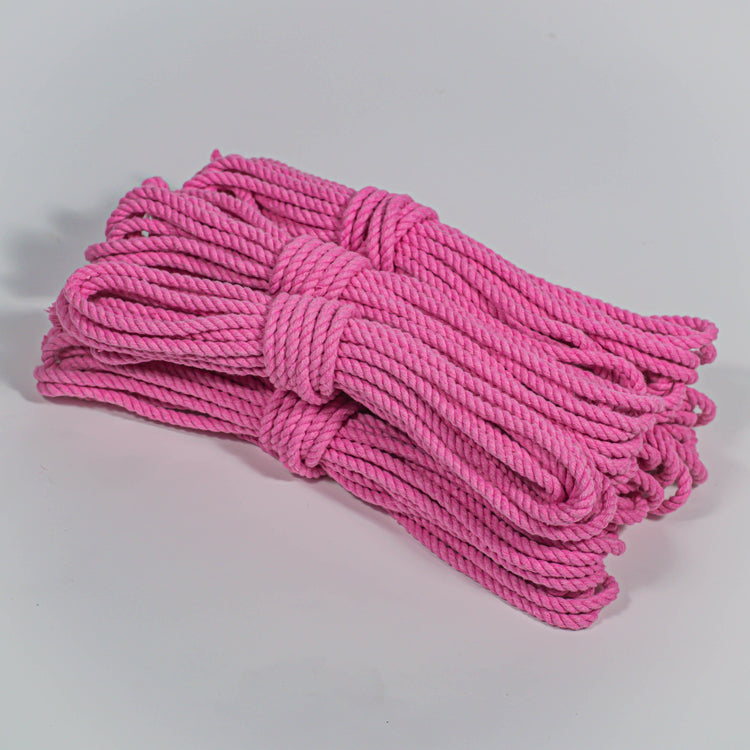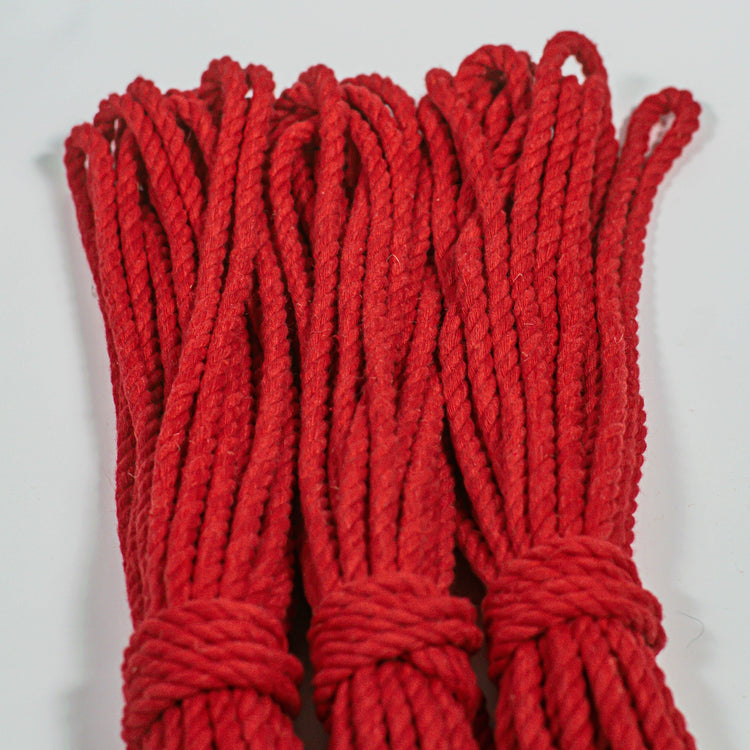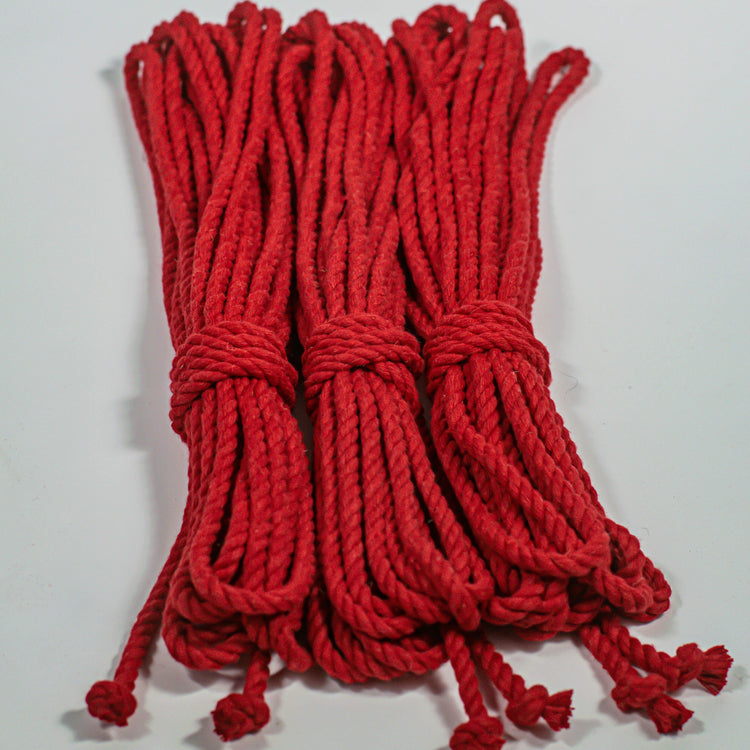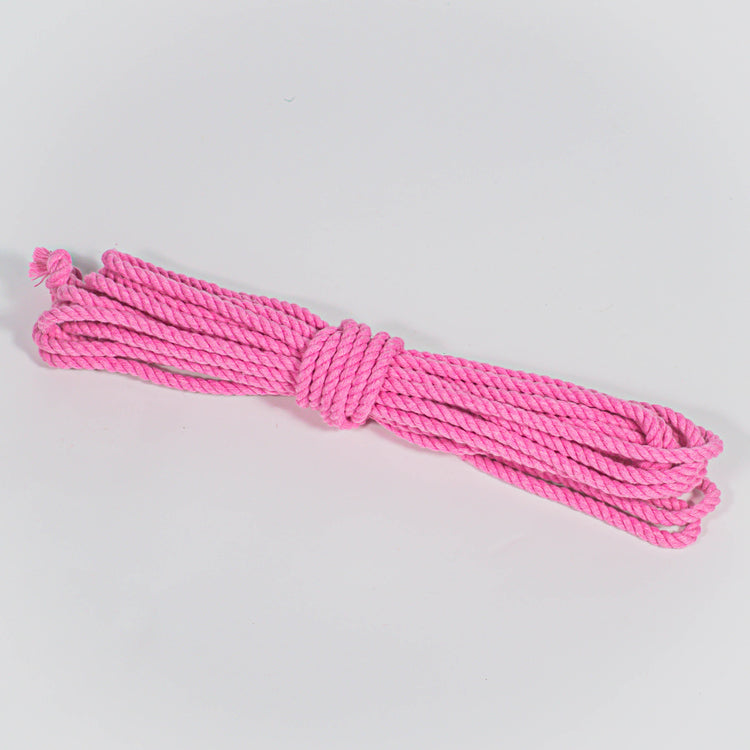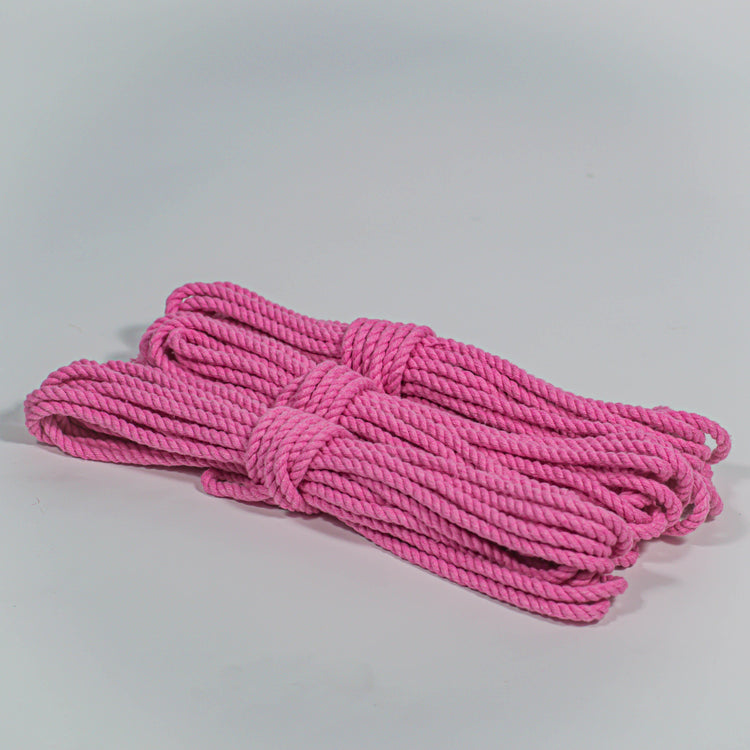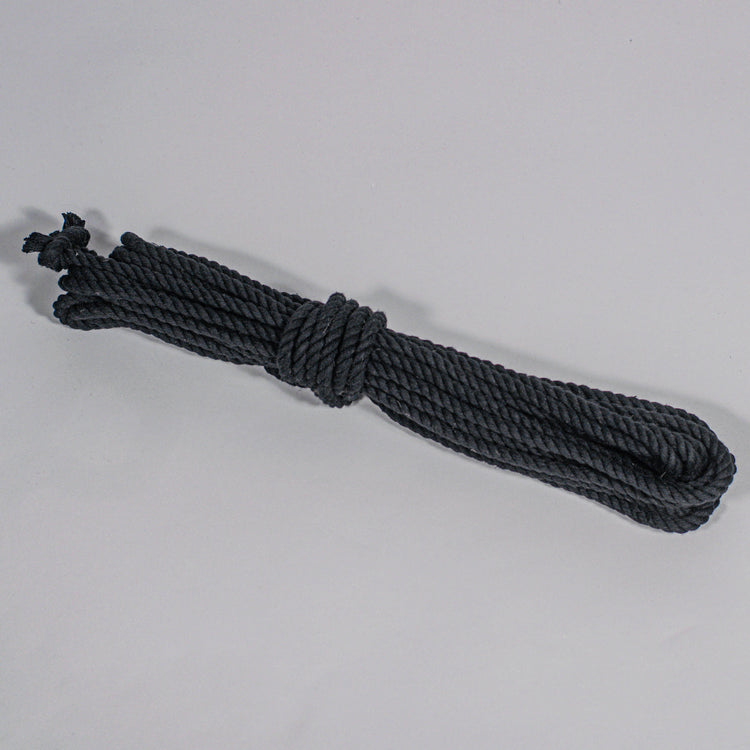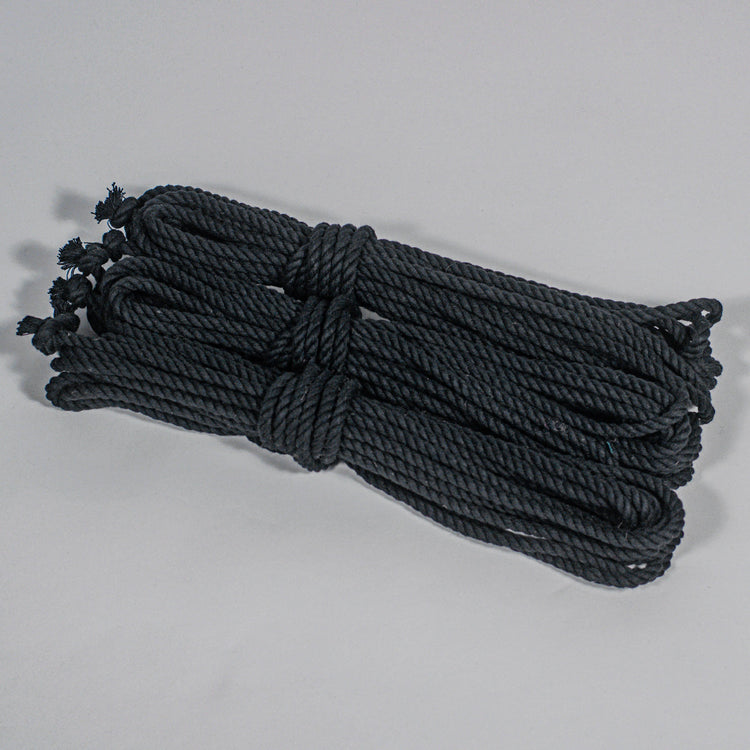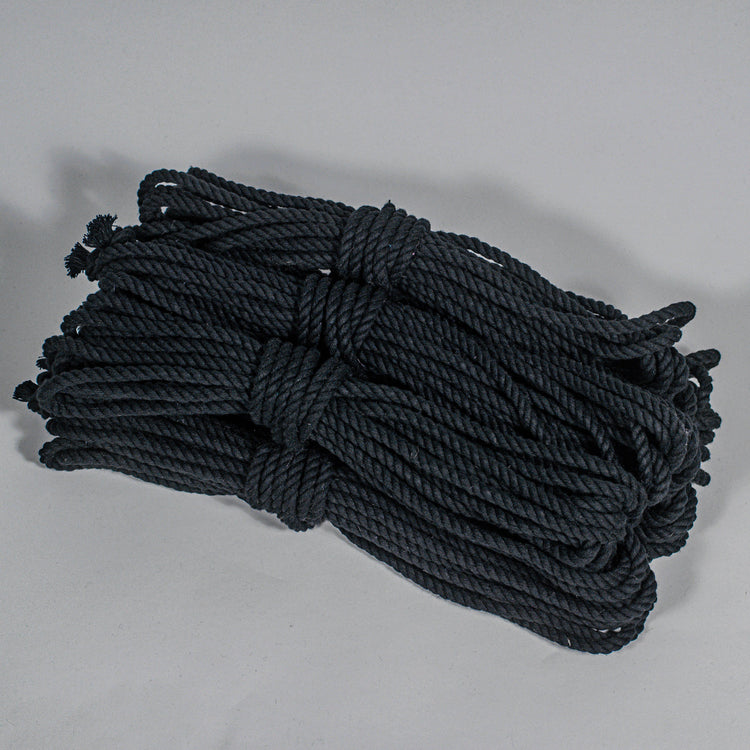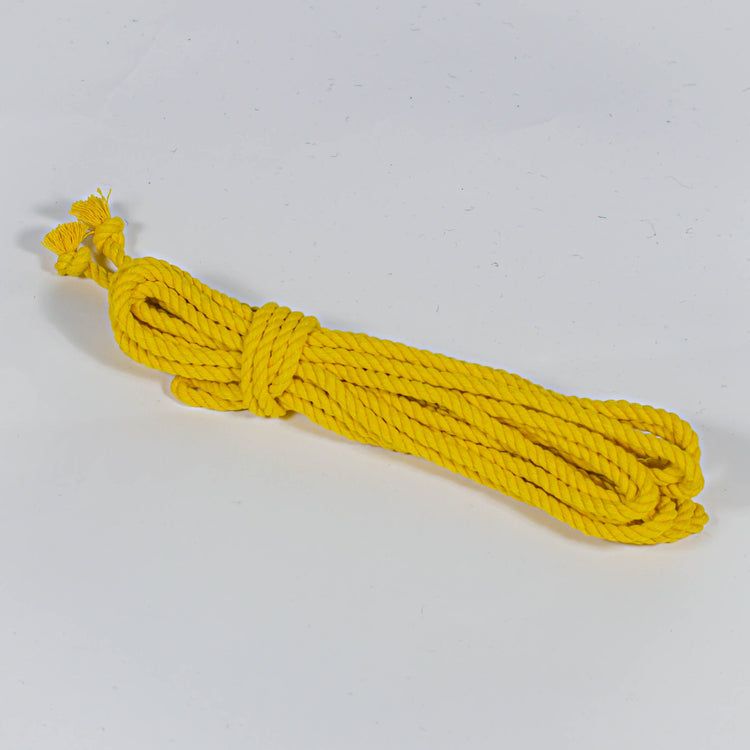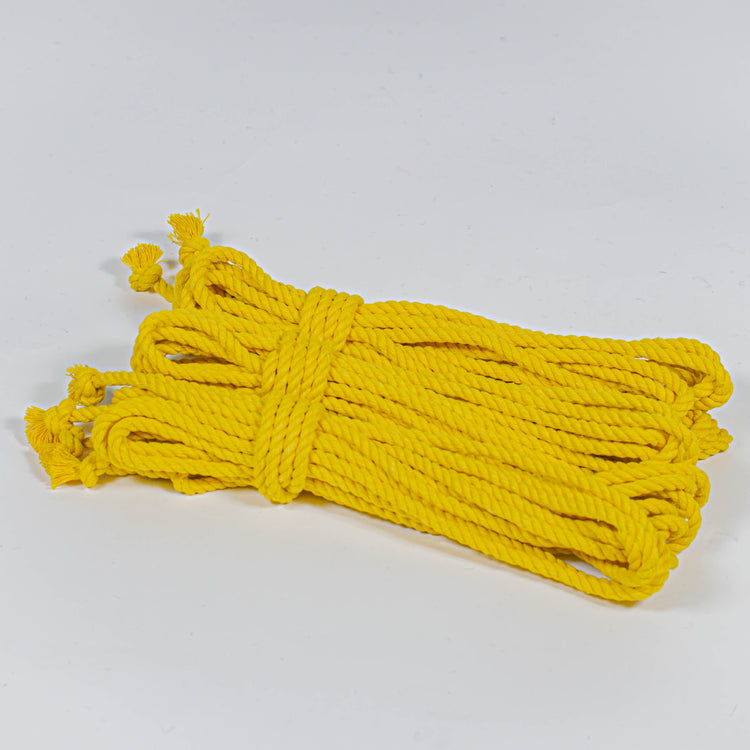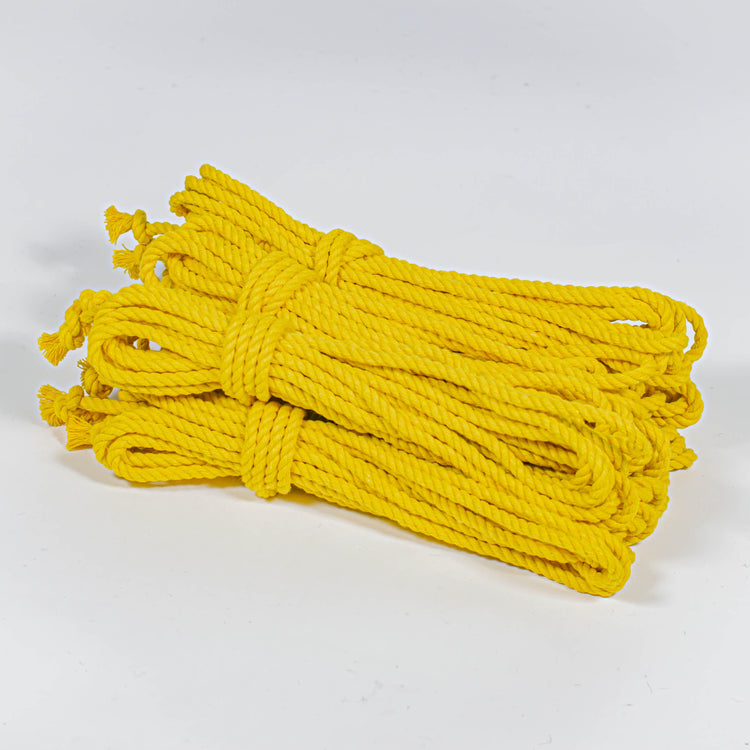 Great rope fast delivery
Order was delivered few days after being ordered small enough package it fit thru the post box. Packaging wasn't a give away. Overall good product for non suspension bondage - although rope did need a wash when I got it. Will definitely be buying from here from now on
Exactly What it Says on the Tin
This cotton rope very soft and forgiving. It lacks the harsh bite of traditional hemp, which is makes it suitable for restraints and harnesses that will be worn for a substantial time. As with all cotton rope, there is a noticable amount of stretch, which it is necessary to plan for when tying. The red colour is vibrant and eye-catching.
Lacking detail
Nothing about where the rope is made or the quality of the dyes. This would be useful information, especially if the colour rubs off or transfers during play.
Amazing, Beautiful, Comfortable Ropes!
Loved my ropes from the second I received them! Discreet packaging, very matte, no smell, no kinks, no flyaway threads, super vibrant colour, so comfortable I could sleep in them.
The ropes come knotted at the ends which came a bit loose after a few uses, got a bit in the way during play, but easily remedied with a quick whipping tutorial on Youtube. Leaves behind super pretty marks as well. Could not be happier with them, definitely will come back here if I ever need a restock :) Love from Australia x
Good Rope 👌
I got pink and it's super cute !