Regular price
$234.00 USD
Regular price
$0.00 USD
Sale price
$234.00 USD
Unit price
per
Sale
Sold out
Discover our signature jute rope — lightweight, easy to handle, with a consistent twist tailored for shibari enthusiasts.
Available as a single-ply 6mm rope, it comes conveniently wound on a 200-meter reel—an ideal canvas for those inclined to treat their own set of ropes. Treating from a reel demands patience and precision, but the result is a versatile rope ready for your creative touch. Untreated jute, while stiffer, requires careful handling, and it's not uncommon to encounter minor imperfections. Should you encounter any, we recommend skillfully cutting around them. For beginners, pre-cut untreated ropes are also available.
To delve deeper into our rope treatments, explore our blog.
Jute rope
Single-ply
6mm thickness (nominal)
200m
Natural color
Share
View full details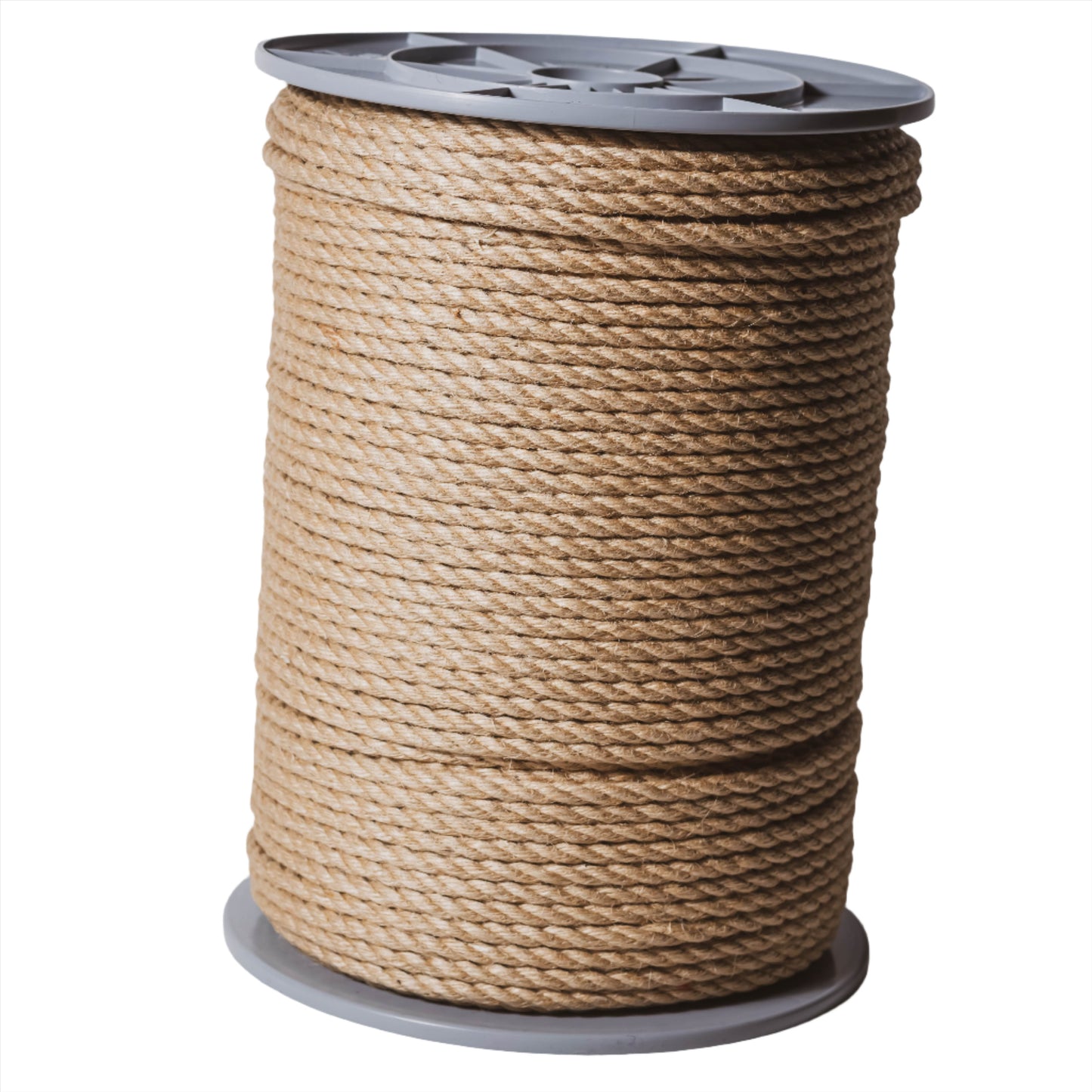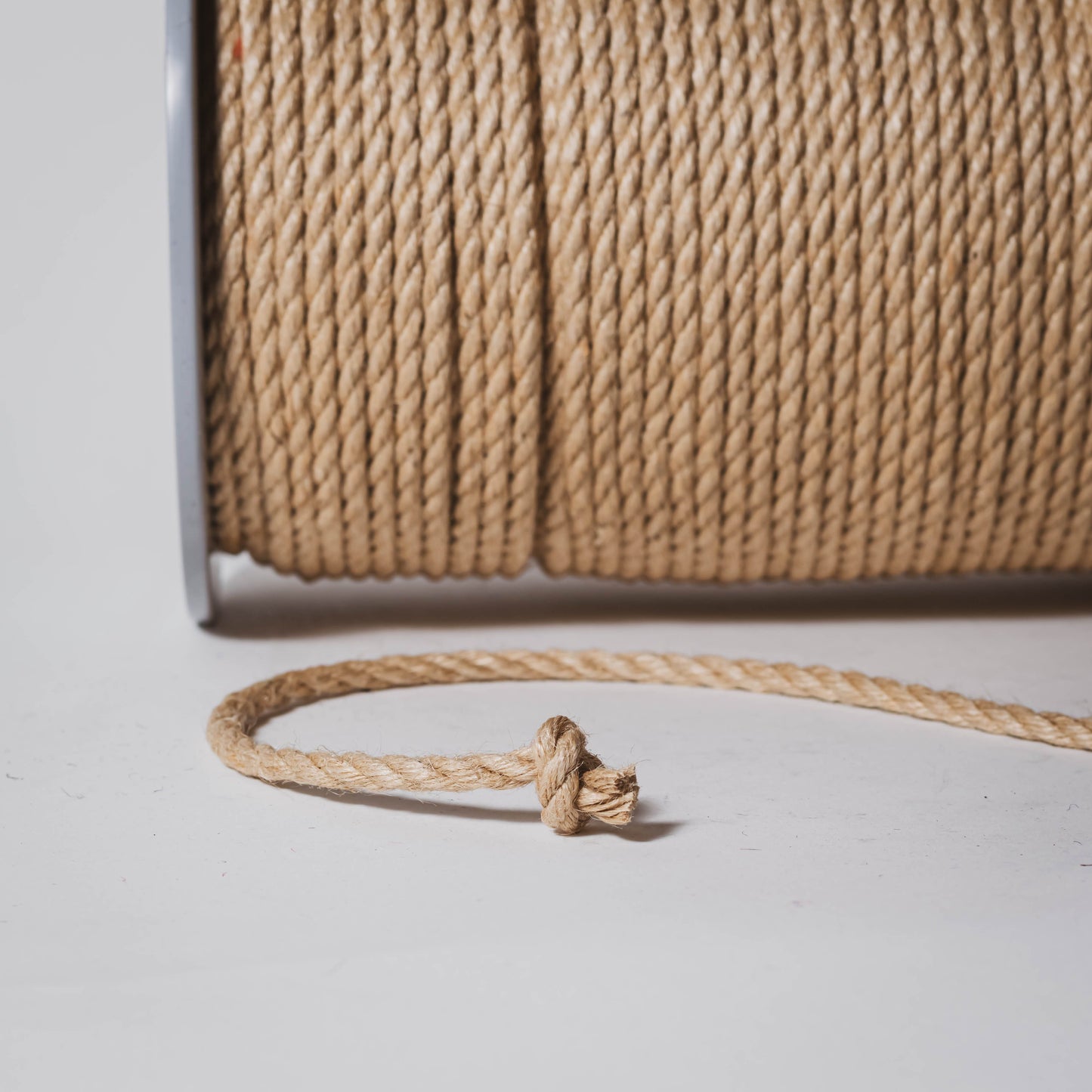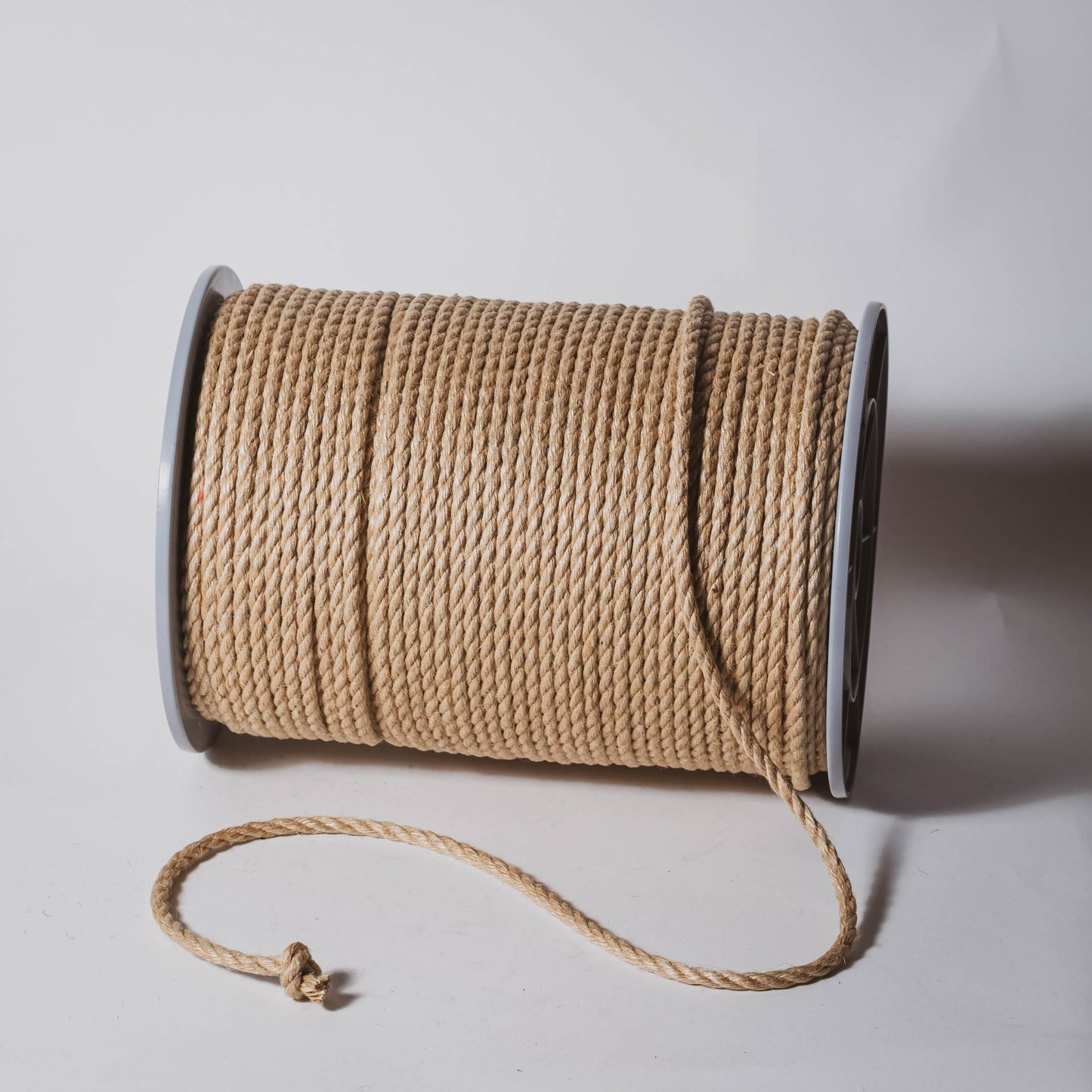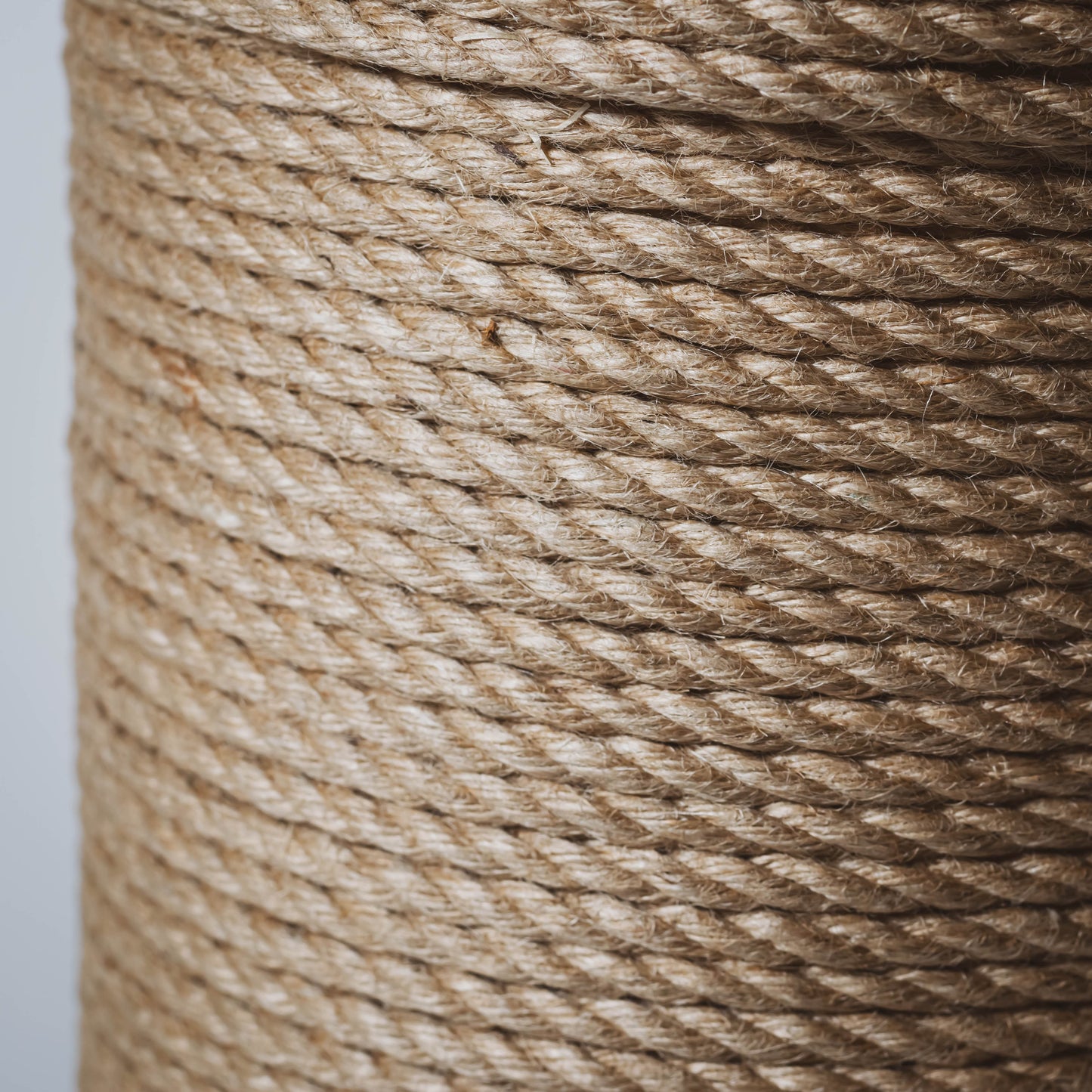 Amazing rope
The experience to treat your own rope makes it even more magical! Completely in love with it!!!
High stranding
I was very hopeful about this rope after reading many great reviews. I have pulled about 12 full hanks from this reel so far and all start high stranding after about 5 ties. I'm very careful with my rope handling - not aggressive. I always de-energize the ropes after each session and treat them regularly. It's a big investment just to discover that most of rope will not be in my suspension kit for long and will be quickly retired to floor-only or cut up for other purposes.
Great rope as usual!
It was really easy to order the rope and it arrived quickly great service. The quality of the rope is 1st class.
Using the reel to prepare rope with the correct lengths for my rope partner so they can be joined at a good place.
Thank you will definitely be back.
Monygrab whit JBO
Sad to say that the amout of JBO in this product maks it un useful on pepol 😭 making this feel like sutch a monygrab 💸
I was shockt to finde that a rope studio would finde this aproprietary to tie whit.
I tryd to heat tret it to get rid of the JBO but even after this the smell from the JBO remains. Handling this rope made my hands smell of the JBO for 24h and you are going to be itching.
Ye sure it is a nice rope but do it mater when i cant use it for tieing?
If you wish to buy rope meake sure thay say JBO free! Or you will get 220 m rope you cant use.